SPIRAmir®, A Patented self-Sealing Spiral Duct System, is the latest innovation in HVAC Industry.
SPIRAmir®, The Environmentally Friendly Product, is the most energy efficient system for your green applications.
SPIRAmir®, The "GREEN" Product is the most unique way to join round duct and fittings without the use of sealant or duct tape.
SPIRAmir®, The "GREEN" Self-Sealing Spiral Duct System uses O-Ring Gasket. This gasket is not attached to the fitting. It rotates naturally and easily between two grooves placed on the SPIRAmir® fittings.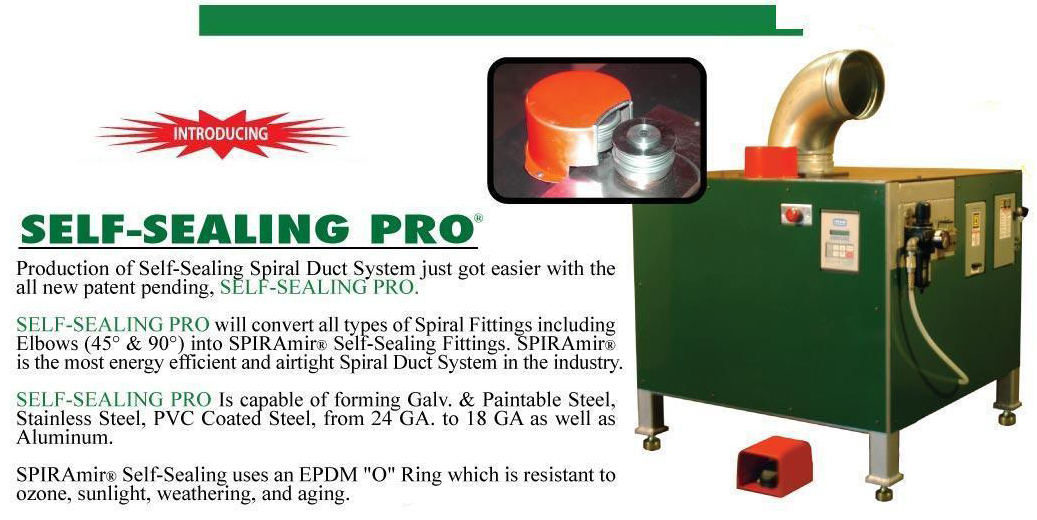 For Demo visit us
Booth # 1352